Open Concept
Inviting the Outside In
AIRE finds its identity in the breezy place where the line between open air and private residence used to be. Large glass sliding doors, soaring ceilings and clerestory windows play with natural Santa Monica light patterns to create a fluid connection between the beachy vibe outside and the spacious interiors.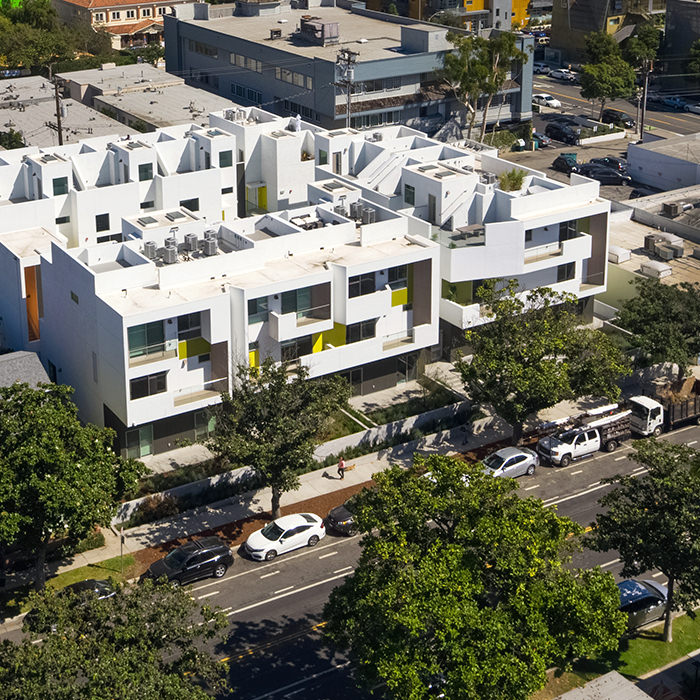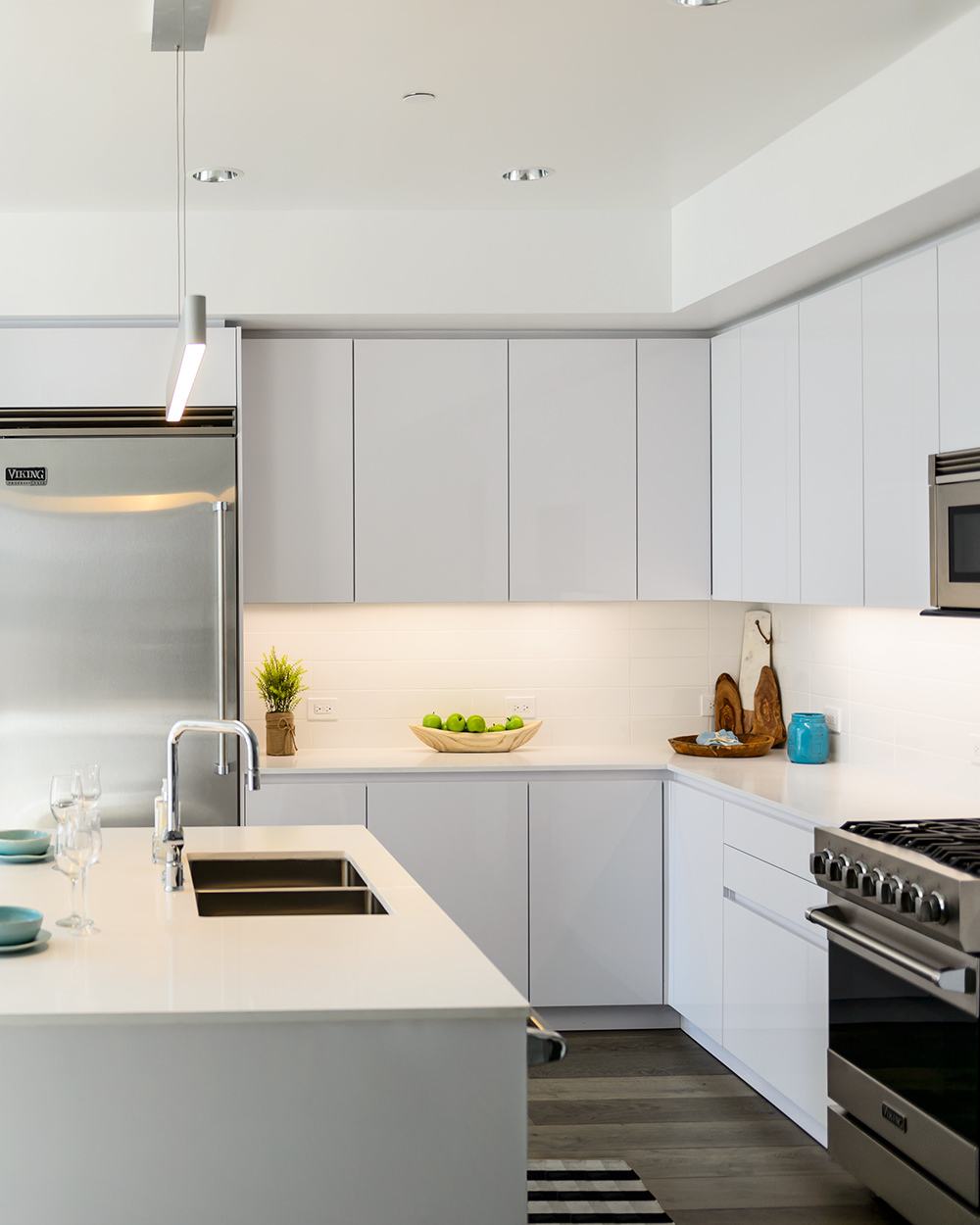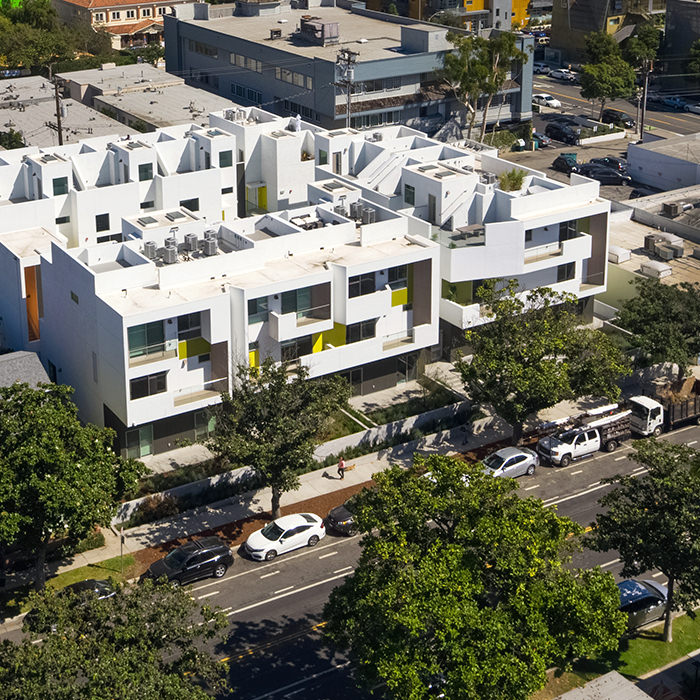 Communal Spaces
Where Faces Become Familiar
Gone are the days of never learning the names of your neighbors. In a bold bid to reflect changing trends in how residents want to live, AIRE offers vibrant outdoor spaces with endless opportunities for connection. From the private courtyard with seating areas, living green wall and water feature to street-facing front gardens, a strong sense of community is a matter of course.